How about you pull up and hear….
Welcome to Arby's

We're out of roast beef

If you want to continue, please proceed with your order

So well said, it leads me to believe this has happened before
I was amazed with the preciseness of the language. It allowed my wife and I to hear, process, and react in less time than it took you to read this block of text.
No thank you

Agreed upon response from my wife and i based on a look shared
Note from the editor. Because of some issues of "litigious" conversations please be aware if a footer is on image, i'll leave it. If not, please assume I found image utilizing a basic Google Image search. It's an issue you have, or potentially could have, about how pictures were obtained.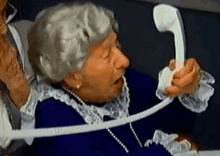 Welcome to Arby's we're out of roast beef

Not in a million years.
Always fun.
Ken